Bulgarian gastronomy
When it comes to food, Bulgaria is essentially a "carnivorous" country, but this does not mean that we cannot find a wide range of dishes and recipes, as Bulgarian gastronomy, with its common characteristics with the Balkan cuisinehas many contributions from Turkish, Greek, Slavic and some Asian influences.
Soups are very common, both hot and cold, and the dishes are usually stewed or baked and tasted with a wide variety of wines grown in the country.
Dairy products are a very important ingredient in Bulgarian cuisine, as is the case of the Bulgarian cheese "Sirene", preserved in brine and which is a widely used ingredient in salads and dishes. Yogurt is a product widely consumed in Bulgaria since ancient times, they are made of very good quality and, although this cannot be proven, some claim that yogurt was invented in this country.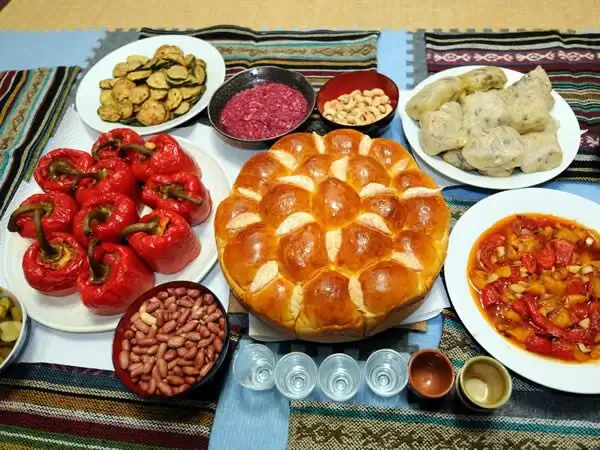 Some typical Bulgarian dishes
Tarator: a cold soup made with diced cucumbers, dill, ground walnuts, garlic, oil and yogurt mixed with water (somewhat similar to Andalusian gazpacho).
Shopska Salata: the most famous Bulgarian salad, prepared with tomato, cucumber, roasted bell pepper and grated Bulgarian white cheese (Sirene).
Lukanka: a kind of sausage typical of the country.
Moussaka: unlike Greek moussaka, which contains aubergines, Bulgarian moussaka is made from potatoes and ground meat. A mixture of yoghurt, flour and eggs is added on top.
Guiuvech: beef or pork, tomatoes, peppers and peas, all cooked in the oven in a clay pot.
Kavarma: consists of chunks of pork with stewed onion served in a ceramic pot.
Snezhanka: Dry tarator made with cucumber and yoghurt.
Banitsa: a traditional cake baked with filo pastry (a kind of puff pastry) and Bulgarian cheese.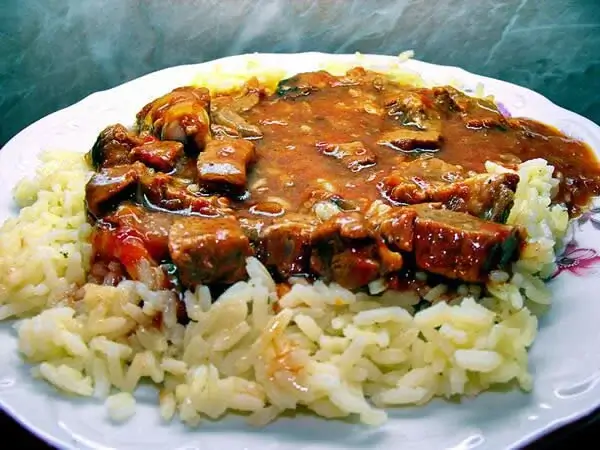 Eating in Sofia
In Sofia you'll find plenty of fast food street stalls where you can fill your stomach for very little money.
In Sofia you can find some typical Bulgarian taverns serving traditional Bulgarian food as well as try the cuisine of other countries.
Some restaurants in Sofia
Restaurant Pod Lipite, traditional decoration and food. Calle Elin Pelin 1, www.podlipitebg.com.
Kohinoor, a typical Indian restaurant. It is in the centre, 3 Han Asparouh Street, www.kohinoor.bg.
Grozd, Bulgarian and international cuisine. 21 Tzar Osvoboditel Street, near St. Nicholas Church.
Casa Nostra Ristorante, Italian food. 28 Boriana Street, www.casanostra.bg
Chevermeto Restaurant, decoration and traditional Bulgarian food. Calle Cherni Vruh 31.
Hadjidraganovite Kashti, traditional Bulgarian cuisine and atmosphere. Calle Kozlodui 75. www.kashtite.com.
If you have travelled to Sofia and know of any other restaurants that we can add to the list, please contact us.