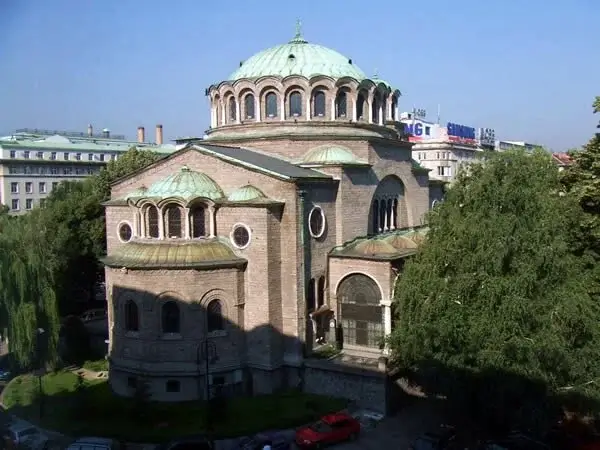 The Sveta Nedelya Cathedral is located on the square of the same name in the centre of Sofia.
The square is bustling with activity and the pedestrian area is always a hive of people shopping or strolling casually around the square or along the neighbouring Vitosha Boulevard.
The Sveta Nedelya Cathedral building that we see today is actually a reconstruction of the original 14th century building.
In 1925, the cathedral was the scene of a terrorist attack perpetrated by the communists at the time of the state funeral of General Konstantin Georgiev, who had been assassinated a couple of days earlier by the Bolsheviks. The detonated bomb caused the dome of the cathedral to collapse and fall on the people attending the ceremony, killing 128 people, including many politicians and army officers.