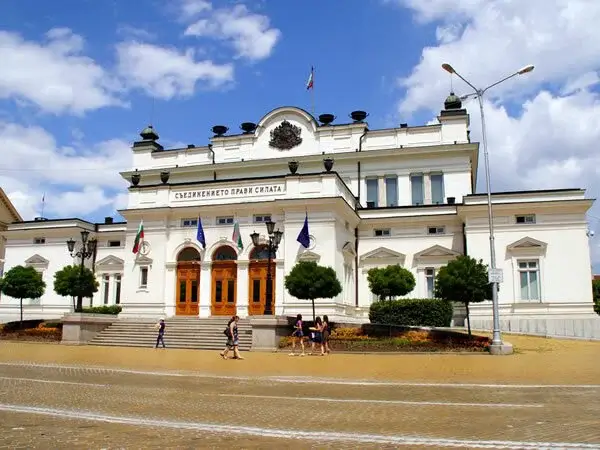 The National Assembly is Bulgaria's parliament, located on the square of the same name in the capital Sofia. The National Assembly Square is located on Osvoboditel Boulevard.
Built in three stages from 1884 to 1928, the National Assembly of Bulgaria is in the neo-Renaissance style and was designed by the Viennese architect Yovanovich, who also built the Serbian parliament. Its motto, "union is strength", is carved above the main door.
The Bulgarian parliament is one of the few unicameral parliaments of a sovereign state, along with Denmark, Portugal, Greece, Croatia and New Zealand. The National Assembly is therefore the only chamber representative of the will of the people, and the only legislative body in Bulgaria. Its 240 MPs are elected every four years in multi-member constituencies.